English Proofreading & Editing Services
The English Editors provide expert proofreading and editing services to academic, corporate, institutional and individual clients.
The success of your English language text depends entirely on how well it is written. Using a high quality native English language editing and proofreading service and having texts expertly proofread is essential if you want to get your message across to your target audience convincingly, authentically and professionally.
This is especially true if English is not your native language. Contact us now and find out how our professional native English editing and proofreading services can benefit you.
The English Editors have many years of experience in proofreading and editing texts.
As professional native English editors with an eye for detail, we understand the critical importance of accuracy in every document, paper and article.
We proofread and edit:
Editorial articles


Academic texts: papers, articles, theses and dissertations


Marketing materials: brochures, catalogues, presentations, etc


Business reports


Web & intranet content


Book manuscripts
Our editing and proofreading services will improve:
Spelling


Grammar


Punctuation


Syntax


Structure and narrative flow


Consistency of style
By using our English language editing and proofreading expertise, your words will communicate the message that you want them to - clearly, successfully, professionally. Contact us now!
>> Contact The English Editors <<
Testimonials
"We have gone through all your revisions and suggestions and they certainly have improved our paper. Great! It is a pleasure to work with you."
Dr. Karen Maas,
Erasmus School
of Economics.
Testimonials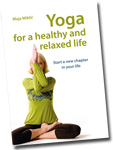 "Russell... is very devoted to his work and finishes even before the deadline. I am very pleased with his professionalism and will continue working with him. Thank you."
Maja Miklic,
Yoga teacher
and author.
"Russell, you are a life saver! Thanks for the timely and helpful job!"
Kellie Liket,
PhD Candidate,
Department of
Business Economics,
Erasmus School
of Economics,
Rotterdam.
"Thank you very much for the quick delivery. Comments are clear and I followed up on your suggestions. Another happy customer."
Robert Hyde,
Founder, RobotX,
Rotterdam.